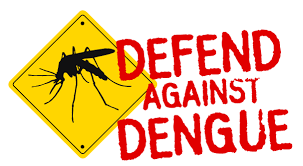 Individual and household protection from Dengue Fever
Clothing that minimizes skin exposure during daylight hours when mosquitoes are most active affords some protection from the bites of dengue vectors and is encouraged particularly during outbreaks.
Reduce mosquito habitat. The mosquitoes that carry the dengue virus typically live in and around houses, breeding in standing water that can collect in such things as used automobile tires. Reduce the breeding habitat to lower mosquito populations.
Read More...
---